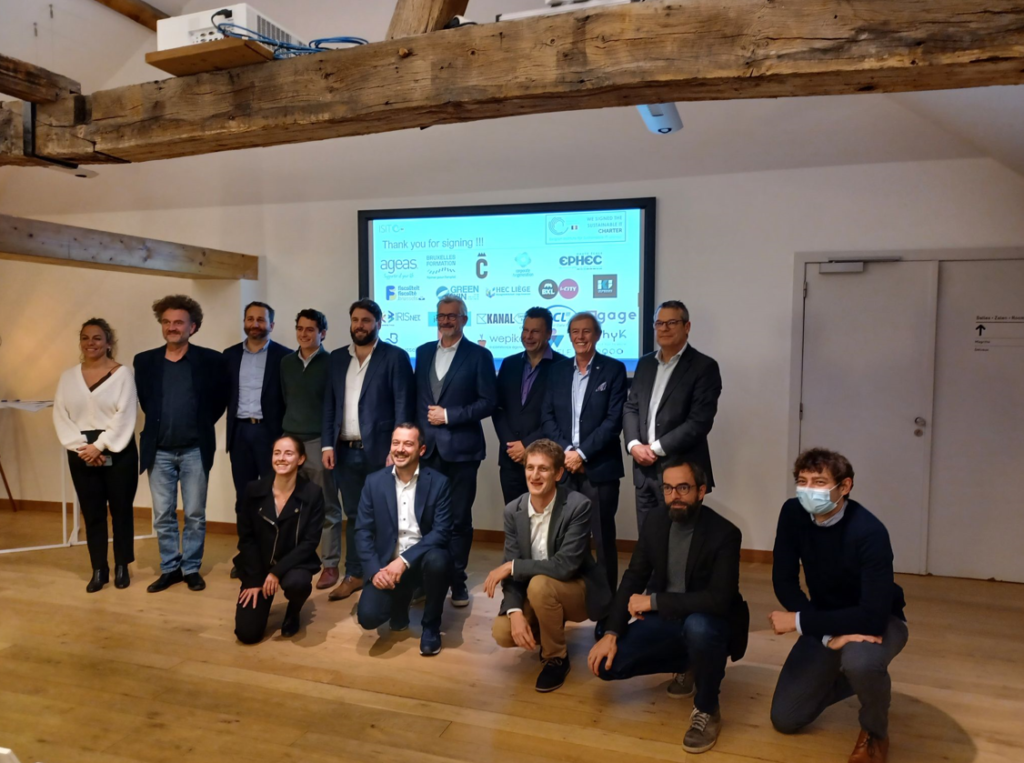 The Belgian Institute for Sustainable IT ASBL/VZW organised on 9 November 2021, the 2nd Belgian signing ceremony of the Sustainable IT Charter, in the presence of Bernard Clerfayt, Brussels Minister for the Digital Transition, and Fabian Maingain, Alderman for IT at the City of Brussels. By committing its administrations to a Sustainable IT initiative, Brussels is the first region and city in Belgium to join French leaders in this field, such as the Eurometropole of Strasbourg or the Region of Brittany. Nicolas Locoge, Director General of the Brussels Regional Informatics Centre (BRIC), detailed the five priority areas of work: equipment, eco-design of digital services, infrastructure, uses and IT for Green.
« Digital pollution is not just about electricity consumption. It's also about the manufacturing of equipment, the lifespan of components, the recycling of electrical waste, etc. By changing our behaviors, we can have a major positive impact on our environment. I want to support the administrations that are committed to this approach. The establishment of a network of best practices is crucial to develop a digitally sustainable region. » – Bernard Clerfayt, Brussels Minister for the Digital Transition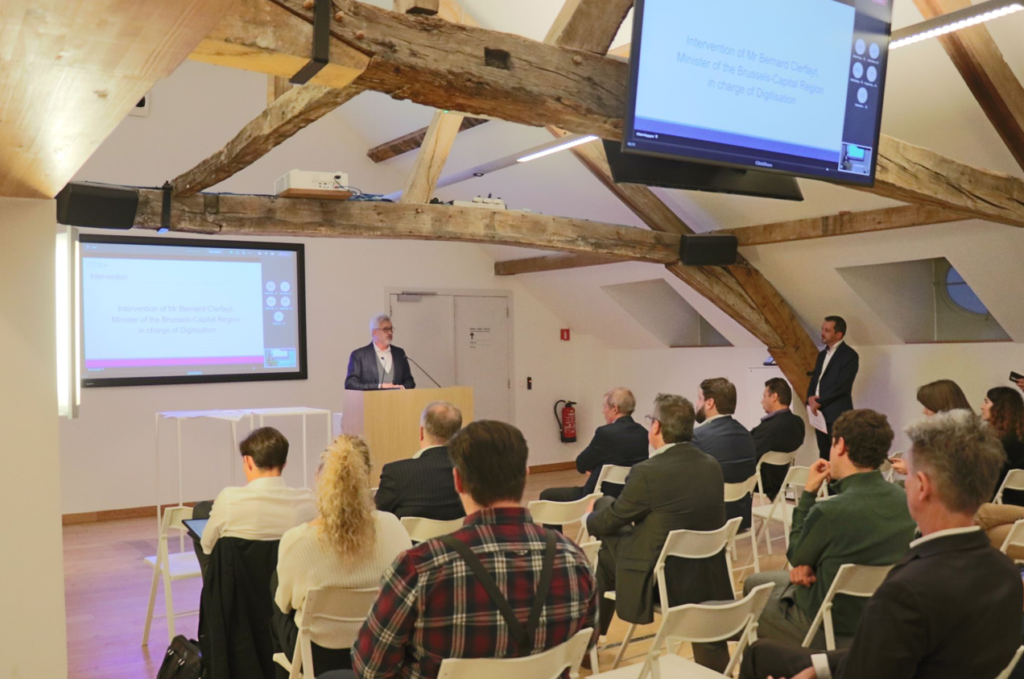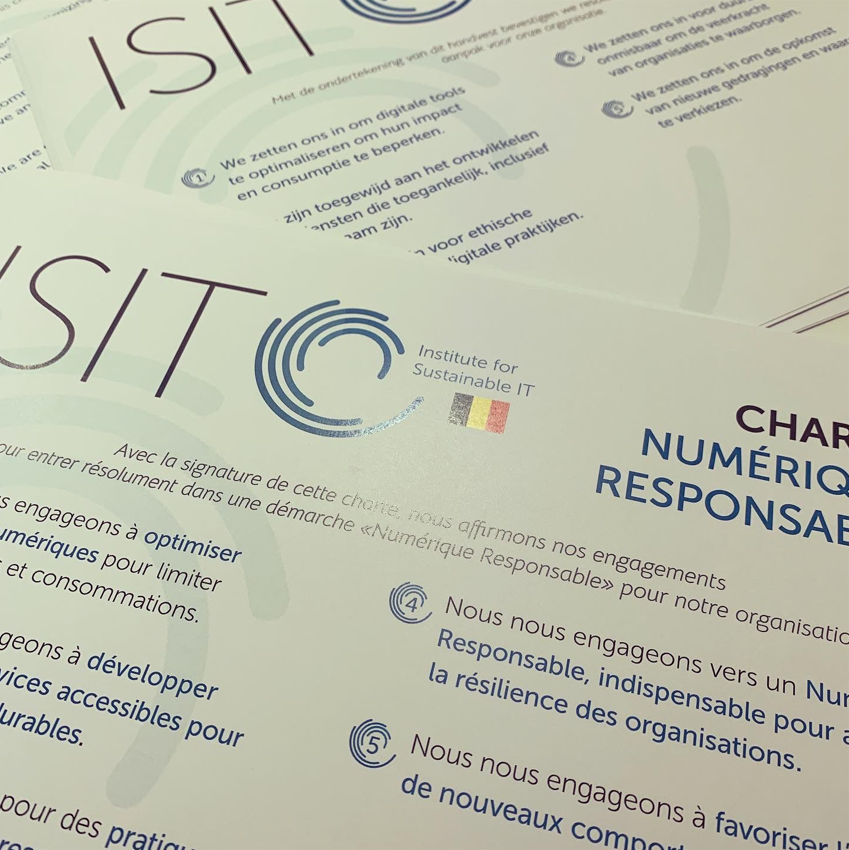 20 new signatories !
Already signed by more than 200 French and Belgian organisations, the Charter commits its signatories ─ large companies as well as SMEs, associations of all sizes, public institutions ─ to work towards more ethical, inclusive and environmentally-friendly digital services. If 35 Belgian organisations had already signed it at the beginning of 2021, in November, 20 new organisations have committed to a continuous improvement approach in favour of a more Sustainable IT.
« For organisations that want to go further, our association offers them a network of exchanges, tools, guides and trainings, in close collaboration with the French and Swiss Institutes for Sustainable IT. By having 17 administrations joining our association, the Brussels Region has made a strong gesture to help them reduce their environmental footprint while accelerating their digital transformation. We are happy to contribute to this action. » – Olivier Vergeynst, Belgian Institute for Sustainable IT Director